POTION webinar at FET Week 2020!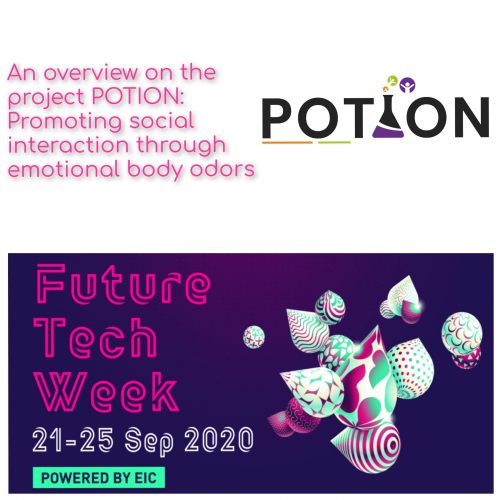 POTION Project Partners took part in the highly successful EIC Future Tech Week 2020. We delivered the recorded webinar: \'An overview on the project POTION: Promoting social interaction through emotional body odors\'.

If you missed our webinar you can catch-up through the following link:
https://drive.google.com/file/d/1HDS6Vke-Gx-dWiF4pMaKLUMxlJxmwz_d/view
The POTION project partners look forward to the 2021 Future Tech Week where we will hopefully be able to deliver our next presentation in person!